Info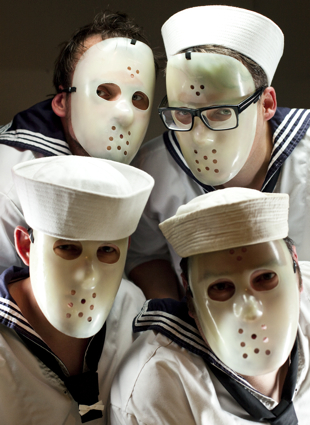 The name of Germany`s best dressed cover band may sound like a Joy Division
tribute act out of the gay scene, but nothing could be further from the truth.
A cover band - visions of revivalist copy cats and their tribute-mimicry
or festival-combos and beer-bliss come to mind.

Boy Division is a different cover band - born after a night out drinking in 1997
on the premise that all band equipment would fit in a conventional small car.
Therefore a drum set was made of space-saving buckets, bar stools and cymbals
and a megaphone replaced the microphone .
The result is a lofi-garage-punk-meat mill, grinding out almost unrecognizable versions
of well-known and loved songs from the last 4 decades.